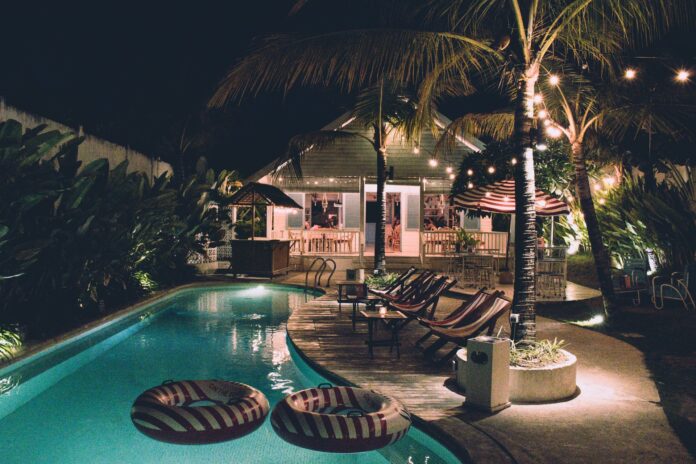 An outdoor kitchen is the perfect backyard upgrade for the homeowner who wants to entertain family and friends or simply enjoy a home-cooked meal in the comfort of their own backyard oasis. Homeowners across the country have taken an interest in sprucing up their backyards, with the majority of individuals adding fire pits and swimming pools. But while other regions of the country were gushing over outdoor fire pits, 58% of top real estate agents in the San Jose, CA area and Pacific region have noted that a full outdoor kitchen complete with grill, sink, fridge, and bar center was the preferred outdoor feature among home buyers in their market. Not only are outdoor kitchens wildly popular, they are also a great source of value and marketability for homeowners that will want to sell their home fast in San Jose, California. If you installed an outdoor kitchen there are a few extra steps you can take to really spruce it up with extra features and a few classic additions.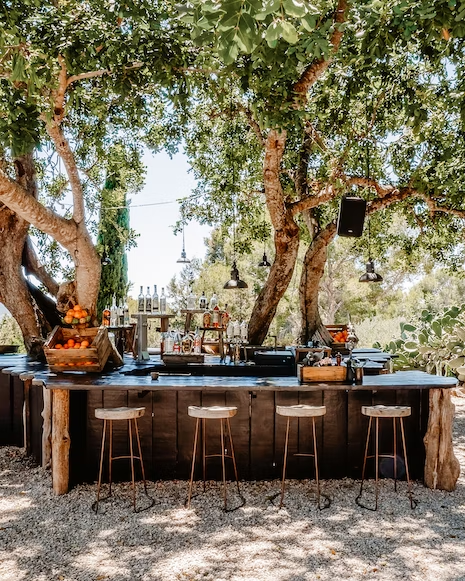 You have the high-quality propane grill, the refrigerator, and the sink but now you need to really make your outdoor kitchen shine with a few extra features.
Before you start installing extras take a look at your counter space. No kitchen is complete without ample counter space. There should be at least 36 inches of counter space on either side of the grill for preparing and serving food. There should also be ample counter space around the sink. If you want to add more features to your kitchen but don't have enough room consider adding on to your counter. Use a quality countertop material that works with the overall kitchen and your backyard. If you are going for a smaller low-end kitchen, choose tile countertops. However, if you are looking for a bit more luxury choose from quartz, soapstone, granite, or stainless steel.
Now that you have enough space, you can add in an extra feature or two. The most popular outdoor kitchen accessory is a pizza oven. Adding a pizza oven to your outdoor kitchen will give even more dining options for guests. Pizza ovens are wood-fired and can be built directly into your outdoor kitchen area. They can be detailed with beautiful ceramic tiles or left bare for a natural look.
Another popular addition to an outdoor kitchen is a beer dispenser. These are perfect for adults who enjoy having friends and family over to watch sports or play a few backyard games. Another popular feature to add is an ice maker. These are perfect for entertaining when the days are very warm and sunny. Finally, consider adding a warming drawer to your outdoor kitchen for an easy way to keep food warm while you mingle with guests.
The final touch to add to your outdoor kitchen is ample dining space. With plenty of counter space, add a few bar stools to create an area where guests can mingle and snack on appetizers. Prioritize a dining area that has plenty of room and is comfortable for lounging and eating as these are qualities that home buyers are always searching for. Outdoor dining tables paired with comfortable wicker chairs or long benches work well for most homeowners.
Finally, add a shade element to keep your outdoor kitchen area cool on even the sunniest of days. For complete shade, you can create a partial enclosure around your outdoor kitchen. This can be a screen-in room with a metal roof, frame, and screened walls or something more substantial with screens and glass windows. You could also use a gazebo, pergola, or a simple awning to provide shade.
Just like your indoor kitchen, your outdoor kitchen needs a few extra touch-ups to really spruce it up and have it in tip-top shape for guests and family members. Pay attention to the small details like cabinet pulls and door hardware. While there are many options to choose from, you should stick with the option that fits the style of your home and your backyard. Bring a bit of color to your outdoor kitchen with a brightly colored area rug in front of the sink. Add extra greenery with potted ferns or easy-to-care for drought-resistant plants like marigolds or succulents. Keep your outdoor kitchen clean and decluttered to avoid buildup, rust, or decay that will lead to extra maintenance work and make it harder to sell your home. Small additions such as these along with high-quality appliances and ample counter space will make your outdoor kitchen the perfect spot to entertain guests.