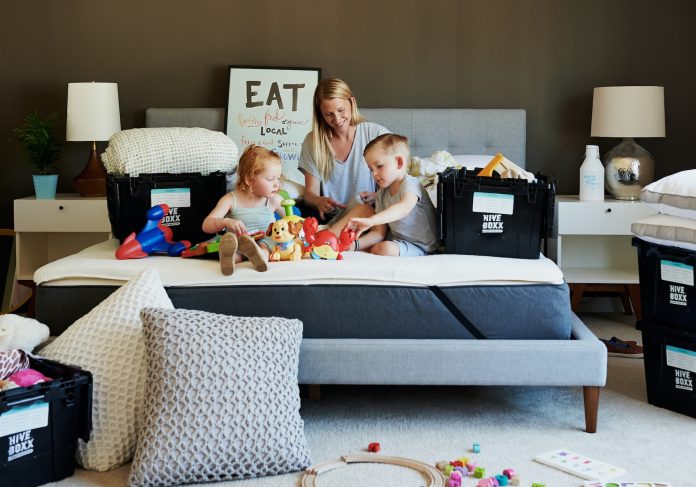 Have you been typing "cheap moving companies near me" on the search tab for hours now but you still can't find what you're looking for?
You no longer have to worry! In this article, we will be giving tips and tricks on how to find and choose the best of all the cheap moving companies near you.
This article will help you work through any confusion and doubts when choosing between all those moving companies that have appeared during your search.
And, by the end of this article, you will hopefully be able to discern which one of those moving companies is trustworthy and which one of them is the best for you.
Steps When Looking For The Best and The Cheapest Moving Company Near You
Before you get to choose the best moving company among all of those moving companies near you, you should first know how to determine which ones are actually the best.
You have to learn how to weed out those who are only self-proclaiming to be the best but aren't actually cut out for the job. And here's how:
Know What You Want
First and foremost, you must know what you want. You must know what type of movers you'll need for your upcoming move.
You'll need to be extremely specific since not all moving companies offer the same services. Here are the types of moving companies or professional movers for you to choose from:
Household Moving Company:
Now that you have decided to move to a new home, you might have already realized that moving homes is not that easy.
That is why you will have to look for a mover who can tailor their services to your needs. Specifically depending on the size of your moves such as the number of belongings you have, and the distance going to your new place.
This type of moving company is specially designed for residential moves and it would be a great idea to settle with this type of company if you're looking to move locally.
A household moving company will be able to offer full-service or spatial moving services.
A partial moving service either only involves packing, unpacking, loading, unloading, and disassembling and assembling of your furniture. This means that you can choose to get all of those services or settle for just two or three depending on your needs.
On the other hand, going full-service means hiring the moving company to provide movers who will take care of all of your moving needs including the storage and transportation of your items.
Specialty Moving Company
Now, if you only need assistance when it comes to handling your special belongings like antiques, artworks, musical instruments, the pool table, and other belongings needing extra care and attention, then hiring a specialty moving company is the best choice for you.
These moving companies also work wonders for those of you who have just purchased a dining set or any other big and bulky furniture or appliance for your home and office.
International Moving Company
If you are wondering if there are any moving companies who can help you with your move to another country, then there certainly are.
International moving companies are the best option if you have been wanting to migrate to another country abroad. They are not only helpful in handling the moving of your goods or belongings but they will also take care of the paperwork and any transactions to make the move a success.
Long-Distance Moving Company
These moving companies are willing to help you with your move to another state, or no matter how far within the country you might want to go.
They will also be the ones to handle all the paperwork for your move across borders so you won't have to worry about getting your belongings from point A to point B because they will handle the whole moving process with utmost care and professionalism.
Local Moving Company
These companies specialize in the local transportation of your belongings. So, if you are planning to move somewhere in your state, they are usually the ones you will need to call.
Also, local moving companies usually have same-day movers who are willing to do the job for you right away. This means that if you are looking for someone to help you move into another place right away, looking for the best and the cheapest local movers in your area might be the best way to go.
Commercial Moving Company
Now, if it's a business you would want to start, move, or branch out and you're looking for professional movers who can help you take care of your stuff and have them moved to the next location, then a commercial moving company is the best choice for you.
A commercial moving company will help you move into a new office while taking good care of those tables, chairs, computers, and other furniture and appliances that you need to transfer.
Now that you know the types of moving companies you'll have to choose from when looking for a cheap moving company near you, the next step is to search for the certain type of company you need.
Do Your Research
Doing your research does not only involve typing on that Google search bar and then going through each and every moving company that comes up as the cheapest moving company in your area.
Doing research also entails asking for referrals from friends, reading online reviews, and even contacting the Business Bureau to make sure that the companies that you have been eyeing has a great track record.
Come Up With A List
After you've done your research, you must come up with a list of all of those moving companies that have the best reputation and convincing service offers.
This will make it easier for you to rank which one of them is to your liking and which ones are the least likely for you to work with.
The Rule of Three
Next, you're going to have to ask for estimates from those companies to know which ones offer affordable moving services.
And, when doing this, it is likely that you will get to deal with numerous moving companies who have unrealistic estimates.
For you to be able to properly choose, get at least three estimates so that you have backup choices and you can thoroughly check which one will work well not only for your needs but also for your budget.
Red Flags! Red Flags! Red Flags!
When asking for the estimate, it is highly likely that you'll be able to speak with some if not most of these companies and that is when you'll have to pay close attention to the details of their process.
This is when you will have to watch out for red flags. A reliable moving company will provide you with a written estimate and will not postpone handing it over to you until right after they have loaded your belongings.
Furthermore, a reliable moving company will provide you with at least a guarantee that the movers that they're giving you are safe and have been in the industry for years.
Finally, make sure that the estimate you're getting isn't unrealistically low especially if you are doing a long-distance move.
Most moving companies who give unbelievably low estimates will end up charging you more during the actual moving process.
By watching out for these red flags, you will be sure that the company you'll choose is able to provide you with not only the best moving experience but also one that will satisfy your needs as a customer.
Address Verification
Make sure that the address listed on their site or on their company card is not a residential address.
Pull up their site or ask for a business card to make sure that the company really exists. Be wary of any solo contractor who claims to be a full-blown moving company.
Taking a Thorough Inventory
You can determine if the moving company is a well experienced mover when they do a thorough inventory before doing the job to make sure that they know how much space your belongings will take up in the truck and just how much manpower they will need to complete the move.
Inventories can be done either in person or virtually. You can go ahead and take an inventory by yourself before the move just to make sure that they get the right items in check.
So How Do You Choose The Best Among All The Cheap Moving Companies Near You?
Now that you have a list of the most reliable and the best cheap moving companies, the question "how do I choose the best among the best" still prevails.
With so many cheap and reliable professional moving companies out there, it can be difficult to know which one to choose.
If you have already followed through with the steps given above, then you may already have an idea or two about which one is the best of the best.
All that is left for you to do now is to talk to your top choices of best and cheap movers near you and get a feel of how they are over the phone.
The most important thing when planning a move and choosing the best and cheap movers is to choose one that not only will help you make your move as seamless as possible but will also relieve you of all of the stress that comes with the whole moving process.
Talk to your prospect movers and get a feel of what working with them feels like. If a moving company makes you feel uneasy over the phone, then they probably are not the best choice for you.
Look for a moving company that not only offers high-quality moving services but will also offer great customer service whether it's for a local move, a long-distance move, or an international one.
You're All Set!
Now that you know how to choose the best and the cheapest among all the movers in your area and already have the run-down of the things that you ought to do before the move, we believe that you are all set for your big day!
All you have to do now is to set a date for your move, call the moving company, prepare, and then supervise once the movers arrive.
We know that moving can be a very stressful and daunting process. This is why you have to make sure that the moving company that you're looking to hire will prove that moving can also be a pleasant and enjoyable experience.
And then, you can sit back and relax as the move takes place and as the whole moving process gets successfully completed.
We hope that this article has enlightened you and has helped you figure out which moving company to choose for your upcoming move to your awesome new office or residence.
If you want to learn more, please feel free to check out our other blog posts and articles about moving.