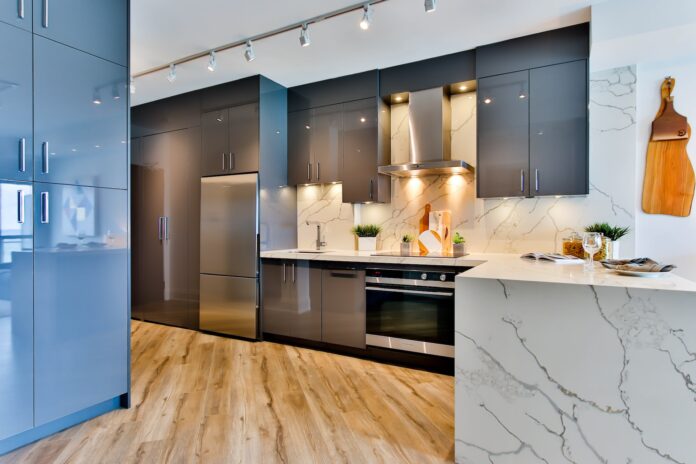 The kitchen is one of the most critical things to consider when buying a new home. After all, you'll spend a great deal of time in the kitchen preparing meals and entertaining guests. When it comes to what to look for in a kitchen, there are many factors to think about, including the layout, the kitchen cabinets, the storage space, the counter space, the lighting and the appliances.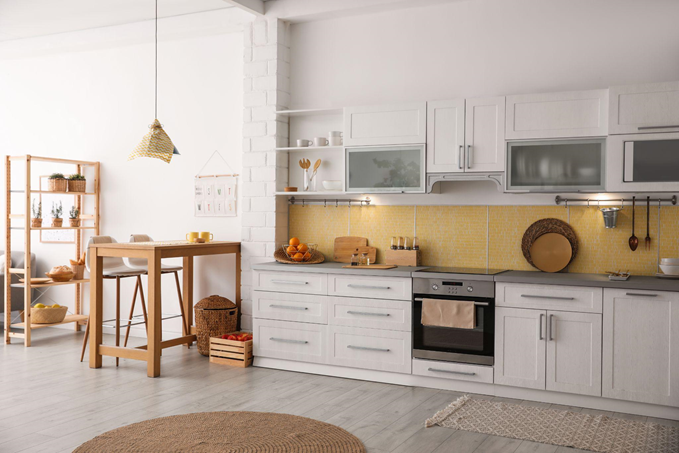 The Layout
The galley, the L-shaped, the U-shaped and the island kitchen are four of the most common types of kitchen layouts. Galley kitchens are long and narrow, with counters on both sides. A layout like this can be very efficient for cooking but can become cramped if there are several cooks.
L-shaped kitchens have two counters forming an L. They can be a practical option for small kitchens since they use every inch of space available. U-shaped kitchens have three counters arranged in a U shape. In these kitchens, there is a lot of counter space, so they are ideal for entertaining. Island kitchens are similar to U-shaped kitchens but have an additional prep area or storage area in the middle.
Whatever the design, remember that the layout should be functional and meet your needs. You should also think about the colors and materials you'll use in your kitchen. To create a cohesive look, make sure they complement one another.
The Cabinets
When looking at kitchens, you'll come across a variety of cabinet styles and sizes. While some are quite simple, others are quite ornate. One way to distinguish between cabinets is their doors. For instance, inset doors fit within the cabinet frame, flush doors are level with the frame and overlay doors cover part of the cabinet. Additionally, some cabinet doors have flat panels while others have raised or recessed panels.
If you like everything about the kitchen except the choice of cabinets, you could replace them with a style that suits your preferences. For instance, it's fairly easy to choose a variety of styles, such as RTA cabinets, American-made cabinets and wholesale cabinets.
The Storage Space
When evaluating whether a kitchen has enough storage space, there are two things to consider. The first thing you need to do is think about what you need to store. Measure the space you have available so that you can be sure that you will find something that fits. Second, consider how often you'll need to access the items that you're storing. If you frequently need to access something, make sure it's easily accessible.
The Counter Space
Think about how you use your kitchen and what you want it to be able to do. You'll need plenty of prep space if you entertain a lot. If you have children, you might want an area where they can do homework while you cook. A small, easy-to-clean space might be ideal if you only cook for yourself.
The quality of your counter space should meet certain standards. An uncluttered and well-lit space is ideal. It should be spacious and close to the oven and fridge so you can move around easily. If you don't like what you see, there are always options for countertop kitchen remodeling.
The Lighting
There are many types of kitchen lighting available. For instance, an incandescent bulb emits a warm, yellow light, while a fluorescent bulb emits a cool, white light. A bright white LED light is also an option. Compared to traditional incandescent bulbs, LEDs are more energy efficient, but they are usually more expensive.
You'll need to figure out how much light you need as well. When you're cutting vegetables or measuring ingredients, you must have more light than if you're just reading a recipe or heating up a meal. Halogen bulbs, for instance, might work for you. While they're not as energy efficient as LEDs, they're cheaper. You should also consider the color of the light. In contrast to cool white light, warm white light is more inviting and relaxing.
Third, consider the intensity of the light. You'll need more intense light if you want a bright, well-lit kitchen versus a softer, more ambient look. If the kitchen you're checking out doesn't have what you want, it will not be difficult to make the switch to the kind of lighting you'd prefer.
Because you have so much flexibility with changing the lighting, your main concern should be how much natural light comes into the kitchen and where to place light fixtures. As an example, under-cabinet lights are suitable for task lighting, while pendant lights provide ambient light.
The Appliances
Regarding what to look for in a kitchen, remember that appliances are not usually included in home purchases. As a result, freestanding appliances, such as refrigerators and dishwashers, will need to be purchased separately.
There are, however, some exceptions. Usually, built-in appliances, such as ovens and dishwashers, remain with the house. Although you may not be interested in the appliances that come with the house or even prefer that it does not come with any, you may be interested in how much space the kitchen has for the appliances that you plan to purchase.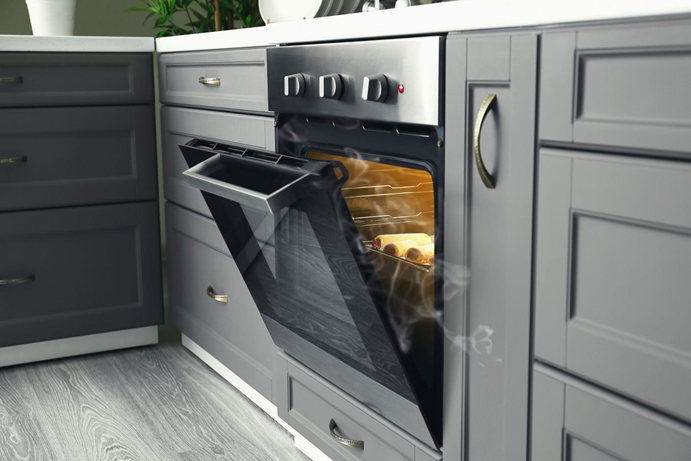 Things to Notice When Checking Out Kitchens
In terms of what to look for in a kitchen, there are only a few things to consider. Identify what will fulfill your needs first. You should then think about what can be changed and what must remain. Lighting and appliances can be easily changed but changing the layout or adding storage to cabinets and pantry would be expensive. You'll be sure to find the most ideal kitchen for your new home if you keep these six features in mind.